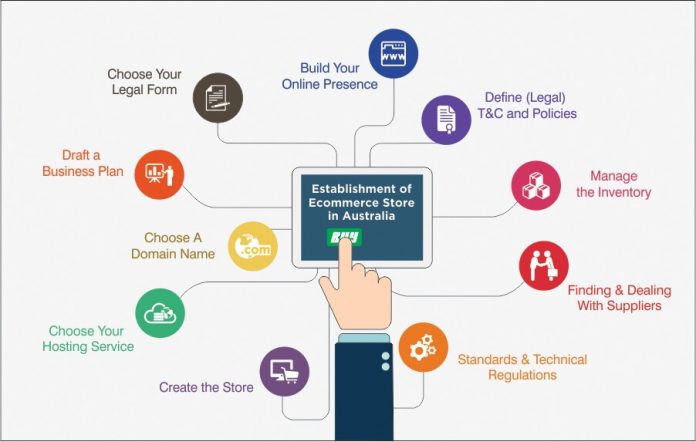 In these ages, establishing a business is challenging. The field has become competitive, and people are succeeding by exploiting their policies. Most of them are opting for an eCommerce business to succeed.
The rapid growth or upward trajectory of E-commerce is possibly one of the reasons behind this. However, this opportunity for success is exciting and promising as an entrepreneur.
So, are you looking to establish your first E-commerce business? Perhaps, you are thinking about what to look for establishing an E-commerce business. Here we come with a detailed guideline for people who are looking to develop their own E-commerce business.
What to Look for Establishing an E-commerce Business?
That being said, people are looking forward to being their own boss to change their future. The internet is making this goal more accessible than ever. If you like to establish an eCommerce business, make sure you check the following.
· Do Research about the Basics of Ecommerce Business
Establishing an online business requires depth research online. A single business structure cannot work for everyone. Before you start to look for the product, you should understand the different types of business modules available online.
· Look for E-commerce Products
If you are new here, you possibly wondering what to sell. Here you have to be calculative in identifying different products that are in trend. You should pick products that are appealing to a huge audience. Don't opt for overly crowded products that are dominated by other popular brands.
· Choose a Remarkable Business Name
After you decide what you'll be selling, then you have proceeded with a remarkable business name. Make sure to choose a name that no one is using. If you decide the name, register it immediately. Don't skip the legal protections and tax benefits.
· Fix a Domain Name and Design Your Ecommerce Site
Since you'll be selling things online, a business website is mandatory where you'll need a domain name. Generally, you can use your business name as a domain name. If it is not available, choose a name that is easy to spell.
Then comes designing the website from where people will buy. Try to keep it appealing and functional as well.
· Get Your Employer Identification Number
After that, you'll need an EIN number. The EIN is required to open a bank account for business and file further taxes. It also helps in doing all the paperwork.
· Apply for Business Licenses and Permits
Running an online business doesn't mean you won't need business licenses and permits. Look around in your state to find what kind of business licenses you need. Before you start operating, get the permits.
· Look for the Suitable Vendors
There is plenty of competition online, so you need to make sure the best quality for your products. So, look for a vendor with whom you'll work for long and who can bring you the best price. It can be any eCommerce software or eCommerce fulfillment.